Marine Insurance Claims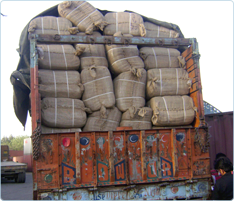 We are handling Marine Cargo Insurance claim, cargo loss investigation, liquid dry bulk cargo claims and underwriting aspect in overall India to cater to various clients and Insurance companies.

SSC is considered one of the pioneers in matters related to Marine Insurance cargo claims and Machinery claims throughout India.

We are considered at the vanguard of Loss prevention and Risk Minimization surveys and many MNCs have hired our services to lower their loss ratios. Our opinions on packaging and transportation safe practices are widely appreciated and more and more clients and insurance companies are approaching us to work in conjunction with them to minimize losses.

We undertake all types of surveys ranging from Marine Cargo damage surveys.



Recent projects


Loss due to flood & Fire in storage godowns
Loss due to fire and accident in the transporting vehicles,
Loss due to jerks and jolts during transit
Loss due to heavy rain in transit
Loss due to hijacking of vehicles during transit