Business Interruption (Loss of Profit Policy Claims)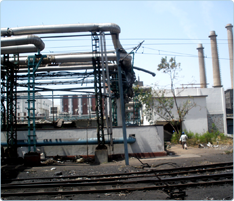 At SSC, we understand that being proactive and establishing early control is key to the successful handling of any business interruption loss. In addition, we have significant experience in accounts.. Where appropriate, our team of Chartered Accountants work to achieve the best possible outcome in this critical category of the insurance sector.



Approach
Business Interruption losses can be extremely complex and require a prompt and well-managed approach. Where required, we draw upon the expertise of specialists, including engineers and Chartered Accountants. We understand that we have an important role to play in identifying loss mitigation measures and savings. At the outset of our site investigations, we ensure that all critical production and financial data and marketing information are secured for analysis to determine the effects of the loss upon the business. By maintaining constant contact with the Insured and through regular team meetings, we monitor loss projection and keep our clients fully updated.



Activities

Our team of experts are familiar with:


Indian Market derivative business interruption wordings
Operational risks and issues relating to Loss of Profit
Standard difference wordings
Net profit plus standing charges
Dual basis and output method of calculation



Recent projects

We have dealt with major Business Interruption issues resulting from the following:


Business interruption due to Brake down in various plants.
Business Interruption due to Fire in various plants.